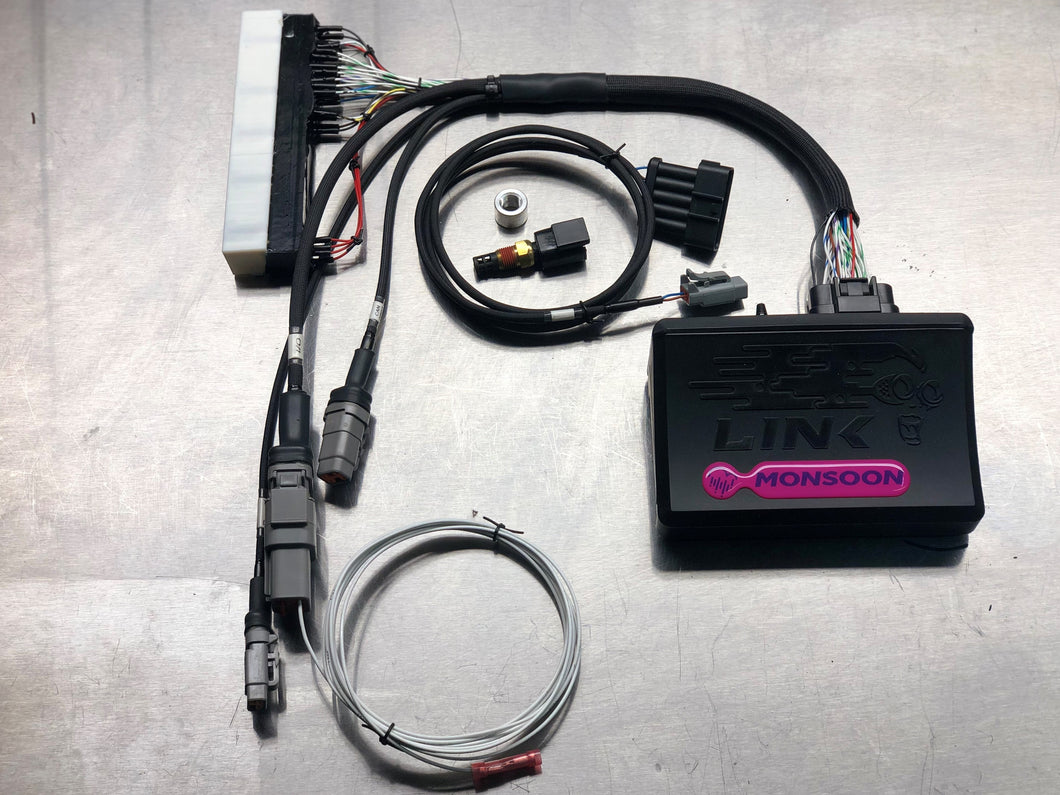 1JZ VVT-i JZX110 Jumper Harness to LINK ECU
Regular price $1,595.00 Sale
If you're looking to further upgrade your 1JZ-GTE VVT-i  DBW swapped car currently running the factory ECU. 
I have created a solution for you using LINK ECU.  This is the budget solution you are looking for.  We terminate a new Toyota ECU header with mil-spec wire to the LINK 36pin connector.  This opens you up to Precise control of your tune and Launch control to name a few things.
 PLUG AND PLAY
INCLUDED:
-LINK ECU "MonsoonX" or "StormX"
-Custom jumper harness with all new components
-Preloaded base map to get you to the dyno
-DTM Air temp sensor and aluminum weld bung
-DBW Delete kit
-Built-in 4 bar map sensor
-Spare I/O connector with wideband input pre-wired
-Boost control pre-wired
-CAN/OBD2 prewired for wifi tablet action, CAN Lambda or a LINK display
FITS: Any Chassis with a running 1JZ-GTE VVT-i (JZX110) DBW swap
**We are a custom manufacturer and take pride in the quality of our work, therefore this product is made to order so please allow a 4-6 week turnaround. If you have a deadline in mind, please don't hesitate to contact and we'll do our best to accommodate your request.